SETTING UP YOUR TAGS
Log in
.
1. Make sure you are logged in.
2. Tap your phone on the myne products.
3. Tags will be automatically added to your account.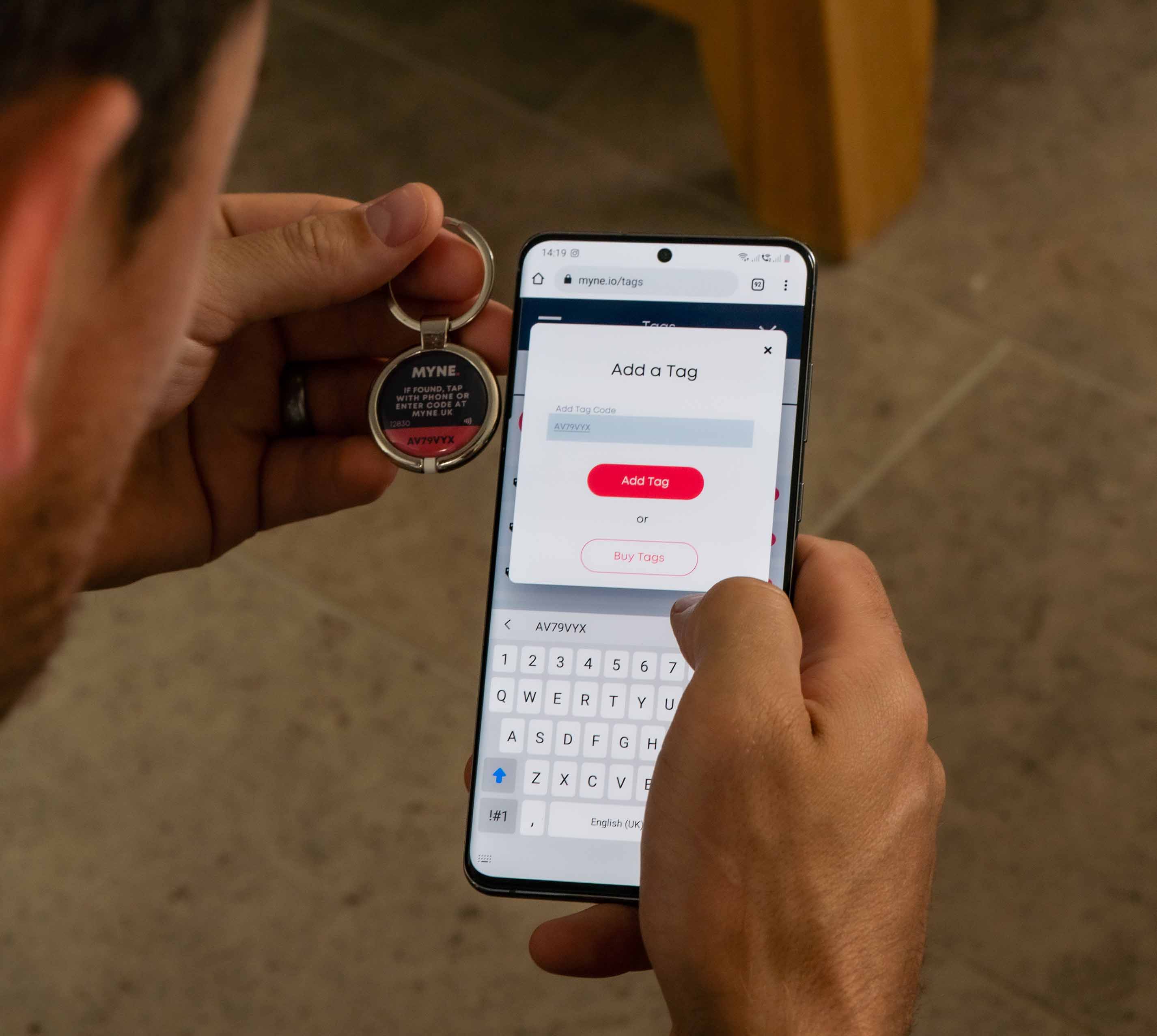 Adding an item
.
1. Select "My Items" from the menu.
2. Select "Add Item".
3. Enter item details and upload images.
Optional: To add a reward you must link your paypal account.
Link item to tag
.
1. Whilst editing an item, select "tag" from dropdown.
or
2. "My Tags" from the menu, select "Assign tag" and search for your item.
Attach your MYNE product
.
Once you have attached the tag to your item, you are all set up.
For stickers, make sure to apply firm pressure and allow 24-hours before getting wet.